Heavy Haul
Do you have an over dimensional or heavy load to ship requiring stepdeck or lowboy trailer service?
Special Equipment
We have one of the largest heavy haul fleets in the nation with over 100 4-axle power units on our Special Equipment fleet. Our drivers are the best in the industry, and their experience is remarkable. You're truly getting the best of the best to haul your load.
Wind Energy
The Daily Express Wind Team can get it done! We offer turnkey logistics services for all windmill components . No project is too small or too large for our dedicated team including the safest drivers in the industry. Click here to see what our wind energy team can do for you!
Permit Engineering
Our in-house oversize permit control ensures fast and honest feedback on the status of your shipment and on-time delivery service.
Warehousing
Daily Express offers secure, bonded carriage and storage facilities for your project.
Field Assembly & Teardown
Expert services are available for your equipment.
Custom Trailer Solutions
Have a unique commodity to move with no easy solution? We can often create custom designed trailers for your special project.
Logistics
Daily Express is a pioneer in specialized logistics offering logistics solutions for virtually any special project, job, or manufacturing site.
Dedicated Services
We can provide dedicated truck service to meet your manufacturing schedule.
At Daily Express, we have a different notion of OVERSIZED!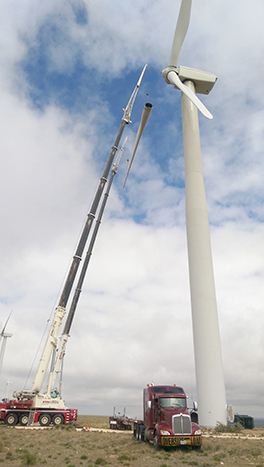 Safety
Safety is our first priority on every shipment.


Heavy
1,000lbs. or 200,000lbs... Daily Express can move it!


Experienced
Our staff is trained and focused on your needs for safe, expert, on time delivery.
Solutions
Our diverse fleet of over 600 trailers are designed to handle all types of commodities.
History
In some states we have moved the largest loads ever permitted. Our record speaks for itself!
Freight
Legal Loads, Oversize Loads, Super Loads... Wind Energy Products, Construction Equipment, Machinery, Agricultural Equipment, Mining Equipment, Cranes, Boilers, Military Hardware, Industrial Machinery, Air Handling Equipment, Fabricated Structures, Buildings…